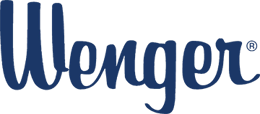 The Organization
Wenger Corporation is the world's leading supplier of premium products and services for the music education and performing arts markets. The Owatonna, Minn.-based corporation also provides products and services to athletic programs, from school settings to professional teams.
The Situation
Despite its prominence in the industry, Wenger's sales teams relied on multiple out-of-date systems and manual spreadsheets to track sales information. This inhibited the company's ability to consistently report and integrate its sales activities. To propel the company's growth, Wenger recognized that its sales teams needed tools to stay connected to prospects and access real-time information about their customers, partners, and competitors. At the same time, the company wanted to leverage their internal systems and infrastructure with a platform that allowed them to deliver ongoing innovations and solutions to their sales teams.
One of the biggest challenges the company had to overcome was a technology gap. Some team members were working with systems that were largely keyboard-driven instead of mobile. Years of hard data had to be migrated into the cloud-based platform. And all the teams had to learn new ways of doing business.


The Solution
Wenger chose to implement a customer relationship management (CRM) system to achieve its goals and identified the Salesforce CRM program as the right platform. Simply installing the software, however, would not satisfy the company's needs for a highly customized program. Wenger needed a strong facilitator to design a system specific to the sales operation, plus build a platform that allowed for future growth. Salesforce recommended Ascend Technologies for the job.
Our team helped guide the design of the platform, suggesting new or alternative ways to accomplish Wenger's goals leading to the development of the prototype and the ultimate design of the platform.
The Outcome
Launched under budget, The Wenger project was initiated as a way for the company to grow via the use of a single system and real-time information rather than the means to introduce efficiencies or increase sales — yet those outcomes will likely follow. "We had a really good, quality experience with [Ascend]," says Blahosky. "I've been in IT a long time, and you don't always find contractors who are a partner. We connected with [Ascend]. They demonstrated they were working on our behalf."
---
"Together, we achieved a level of capability that each couldn't do alone." "[Ascend Technologies] was flexible, and they provided invaluable insights," says Blahosky. "[Ascend] was extremely competent regarding the Salesforce platform."

- Scott Blahosky, Director of IT