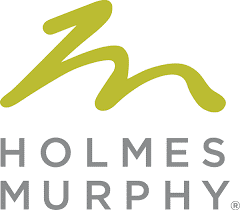 The Organization
Holmes Murphy is an independent insurance brokerage, serving leaders across the nation in the areas of property casualty insurance, employee benefits, captive insurance, risk management, and loss control.
The Situation
In order to continue to expand its market share on a national level, Holmes Murphy proactively sought out technology to store, organize, and interact with enormous amounts of customer information.

From a customer service perspective, Holmes Murphy wanted to give customers visibility into the claims processes. For internal team members, Holmes Murphy wanted a single destination for users in other departments to access content and files and avoid duplicative data entry.

The Solution
Holmes Murphy determined that Salesforce and its cloud-based platform was the best fit to build a new Insurance Claim Management/Processing system. Ascend Technologies worked with Holmes Murphy's internal technology team to implement Sales Cloud and a Customer community and built custom apex, triggers, objects, and processes.

Ascend also partnered with Holmes Murphy on a new Captive Management/Processing platform with a custom-developed Calculation Engine and a fully customizable lightning component that allows for more robust related lists.
The Outcome
As an extension of Holmes Murphy's staff, the company was able to utilize Ascend as a technical resource and a consultant to meet aggressive deadlines and help see Holmes Murphy's projects through to the finish line.

Holmes Murphy's new Insurance Claim Management/Processing system is used to manage financial transactions, review claim statuses, and support the intake process. The new Captive Management/Processing platform created efficiencies for team members across the entire insurance lifecycle: underwriting, claims, reinsurance and accounting.