Whether you go to market via agents, brokers, or IMOs (Insurance Marketing Organizations), getting to know your distribution partners better and engaging with them more effectively can drastically impact your business success. This can be seen in improved efficiencies, increased sales, and a more satisfactory customer (agent) experience.
Our Salesforce Consulting team has helped many organizations like yours achieve these goals, and have found that there are four common needs that Insurance Carriers look to Salesforce to solve:
Get a clearer picture

of the Distribution Partners who sell your products.
Keep your products top of mind

for the Distribution Partners who sell for you.
Quickly and easily answer

sales and service-related questions for the Distribution Partners who sell for you.
Make business decisions

based on accurate data.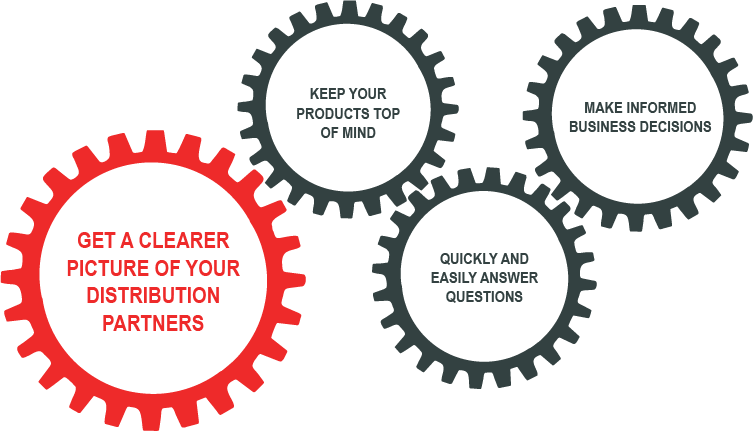 The first and most common problem we hear is, "I need a clearer picture of the agents who sell our products."
Insurance Carrier companies like yours rely on a technology solution to help analyze agent productivity throughout the entire business cycle, from marketing and sales to the underwriting and quoting processes. Utilizing a multi-channel distribution strategy can increase the divides within your sales processes with the right CRM configuration to enable continuity and visibility. While migrating to a cloud-based, all-in-one solution like Salesforce is a great starting point for gaining complete, cohesive visibility across your entire sales process, it can be equally important to ensure that your organization is equipped with the right products and solutions.
Products recommended by Salesforce for Insurance Carriers:
Financial Services Cloud

(FSC), a Salesforce data model built specifically for insurance organizations. There are several features and functionalities built within this model designed to create stronger client relationships while helping you move faster, spending less time gathering client information and more time doing what you do best.

Salesforce Connect,

an

integration tool designed to pull data right

t

o your fingertips. Receive access to all your pertinent information w

ith a wholistic view

of

customer data

,

or what

Salesforce calls

a

"

360-degree view

".

Having a

ccess

to all

you

r

info

rmation

in one place allows for a stronger understanding of production in relation to

your

upline and downline agents

.
It is important to note that the power of the Salesforce Platform is vast, however it needs a Salesforce Consulting Partner to harness that power and mold it to fit each customer's unique business needs. Not every business is the same, and your team operates in its own unique way. This is where the support of a certified Salesforce partner can make all the difference. While Salesforce is known to be flexible and customizable with access to endless features, it can be difficult to design a solution that meets your specific business needs. There are several ways a Salesforce consultant can enhance your Salesforce experience such as assisting with configuration, improving user experience, and enabling data integration.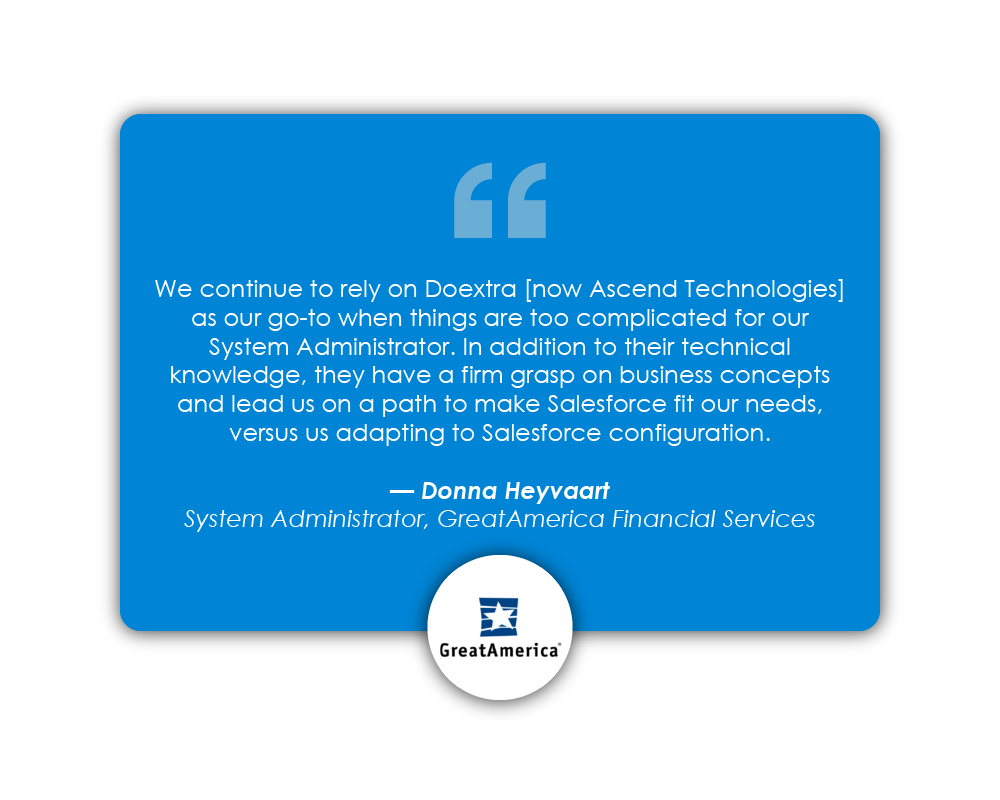 Salesforce Configuration
The "standard" Salesforce setup is designed to be streamlined and simple, but it's important to work with a registered Salesforce partner who can provide industry-specific consulting and expert guidance to maximize success. By seeking to understand your organization's unique challenges, goals, and objectives, they will:
Build a custom configuration that

aligns with the company's mission

and streamline

s

business

processes to

deliver

immediate results and

enable faster growth.

Discover what information needs to be highlighted in certain areas of the platform and who needs access to it.
Demonstrate how you can automate certain aspects of your processes.
User Experience
The success of your Salesforce implementation will depend on your team's willingness to adopt it and want to use it, which is why user experience is another key consideration for utilizing a CRM like Salesforce. No one wants to use anything that makes their life more difficult, so it is important to make sure the technology is efficient and effective for your users. A granular study of how different users complete their daily tasks using the Salesforce platform can reveal opportunities to alter your configuration, processes, or user training for the most intuitive and efficient experience.
Data Migration & Integration
A tool can only provide maximum value when working with the right data, so it is incredibly important to ensure that all the data throughout your business and sales processes is being correlated within the platform. By using integration tools and configuration best practices, you can create a clear picture of your distribution partner's production levels, policies, applications, premiums, claims and more. Utilizing Salesforce's famous "360-degree view" for insurance organizations often means integrating multiple systems and building meaningful connections between them.
Ascend Can Help
With the help of a certified consultant, you will see opportunities to use Salesforce to empower your business and sales processes. A Salesforce Consulting team like our experts here at Ascend Technologies, will seek to understand your business, how you work, and what you do. Our team will observe your challenges, goals, and objectives so that we can build the solutions and processes that best fit your organization. Contact us today for a free starting consultation.