Whether your products are going to market via agents, brokers, or IMOs, finding a way to directly answer questions for the Distribution Partners who sell for you will advance user experience, leaving more room for success. Our Salesforce Consulting team has helped many organizations like yours achieve this goal, and have found that there are four common needs that Insurance Carriers look to Salesforce to solve:
Get a clearer picture of the Distribution Partners who sell your products. 
Keep your products top of mind for the Distribution Partners who sell for you.
Quickly and easily answer sales and service-related questions for the Distribution Partners who sell for you.
Make business decisions based on accurate data.
In our last blog, Keeping Products Top-of-Mind for your Distribution Partners with Salesforce we discussed the second most common problem we hear, "I need to keep my products top of mind for the agents who sell for us."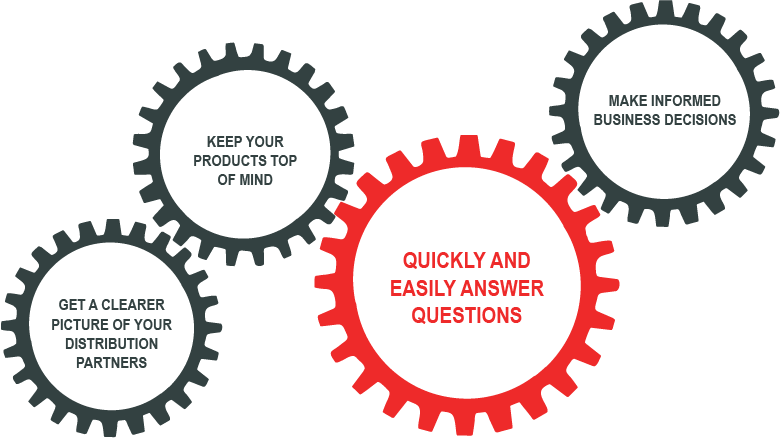 The third most common problem we hear is, "I need to quickly and easily answer sales and service-related questions for the agents who sell for us."
What does Salesforce recommend?
Salesforce recommends a handful of tools that allow you to utilize data to help streamline communication with your Distribution Partners who sell for you. Some of those tools include Salesforce Knowledge, an omnichannel solution, and Salesforce Connect.
Salesforce Knowledge

There are several benefits to having a Knowledge Base product like Salesforce Knowledge that provides a better user and employee experience. With Salesforce Knowledge, a database of files can be used for internal communications and information for customer portal uses.
Omnichannel

To enable quick and efficient customer communication with the organization, Salesforce recommends an omnichannel solution to provide a consistent customer experience. Connecting your systems

such as Chat, SMS, and Bots

for a "single source of truth" is key for communication with partners.
Salesforce Connect

Assembling the recommended Salesforce tools to fit your unique needs can be a challenge

. Using an Integration tool such as Salesforce Connect will connect systems to provide that "single source of truth" with your partners. A Salesforce Consulting partner will have the knowledge and experience to gain a better understanding of your organization's processes and unique functions to create a system that works how you work, while enabling growth and improving efficiencies.
Configuration to Elevate Experience
To make certain you are getting the most out of the recommended tools, a Salesforce Partner can configure the flows of tickets or cases to expedite employee and user experiences that will allow for quicker customer communication. By experiencing a "day in the life" at your organization, your consultant can reveal areas of your daily processes that are manual or repetitive as certain actions can trigger automated actions or processes.
Design of Business Processes
Once your Salesforce Partner has gathered enough information, they will provide a consultation on the "what" and "why" of the necessary configurations to meet your needs and streamline processes. Together you will confirm what type of workflows of cases, tickets, or processes would be the most beneficial to your organization. Your Salesforce Partner will then design service level agreements, support agreements, etc. to provide an outline to showcase your best practices and ground rules.
What's Next?
With the help of a certified consultant, you will see opportunities to use Salesforce to empower your business and sales processes. A Salesforce Consulting team, like our experts here at Ascend Technologies, will seek to understand your business, how you work, and what you do. Our team will observe your challenges, goals, and objectives so that we can build the solutions and processes that best fit your organization. We will deliver functionality that allows internal teams to effectively communicate with Distribution Partners, to include improved Distribution Partner and user experience. Contact us today for a free starting consultation.