Tiffany is an Ascend Technologies Senior Operations Analyst. She shared her perspectives on what it means to be part of a team.
What is your favorite sports team?
Chicago Bears
What sports have you played/participated in?
Dance
What do you remember being the most valuable lesson or quote from a coach or someone that supported you in sports?
"Opportunities don't happen, you create them."
What do you like the most about being part of the Ascend team?
The people and the team culture.
How have the sports experiences you have had supported your success at Ascend and in your broader career?
In previous roles I gained management and coaching experience which I have translated into my Ascend role. This has helped me with mentoring, coaching, and training teammates across various functions of our Operations Center.
What is your favorite team slogan, cheer or theme? How do bring this into your daily life?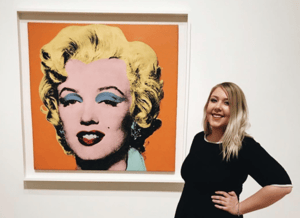 Not a team slogan, but "Challenge Yourself" is a favorite of mine. To me this means to push yourself forward and to always embrace a new opportunity or challenge.
Meet another team member from Ascend – Meet Adam Rajterowski, Engineer and Blackhawks fan.