It's almost that time of year again! Salesforce Winter '24 Release has officially kicked off and goes live September 23-27, 2023. At Dreamforce in mid-September, Salesforce product managers will demo their favorite new features for admins and developers.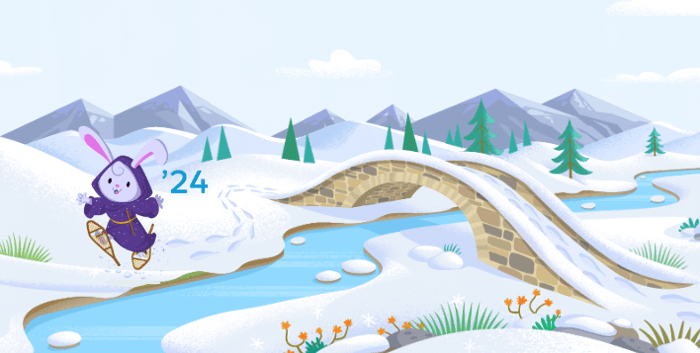 Source: Salesforce
Ascend is a Salesforce consulting partner and no stranger to Salesforce releases! In our 14 years in the Salesforce ecosystem, we've experienced 42 Salesforce releases since 2009.

Partner with Ascend Technologies to be better prepared for upcoming Salesforce release management.
Release management is critical to ensure your Salesforce environment is always functioning in tip-top shape.

Salesforce releases happen three times a year (Winter, Spring, and Summer) and include

many new features.

Having a release strategy can help you stay on top of changes so you can take full advantage of new functionality.
Let's look at the key dates you'll need to know for Winter '24! If this is your first time preparing for a release, check out Trailhead to Prepare for Releases.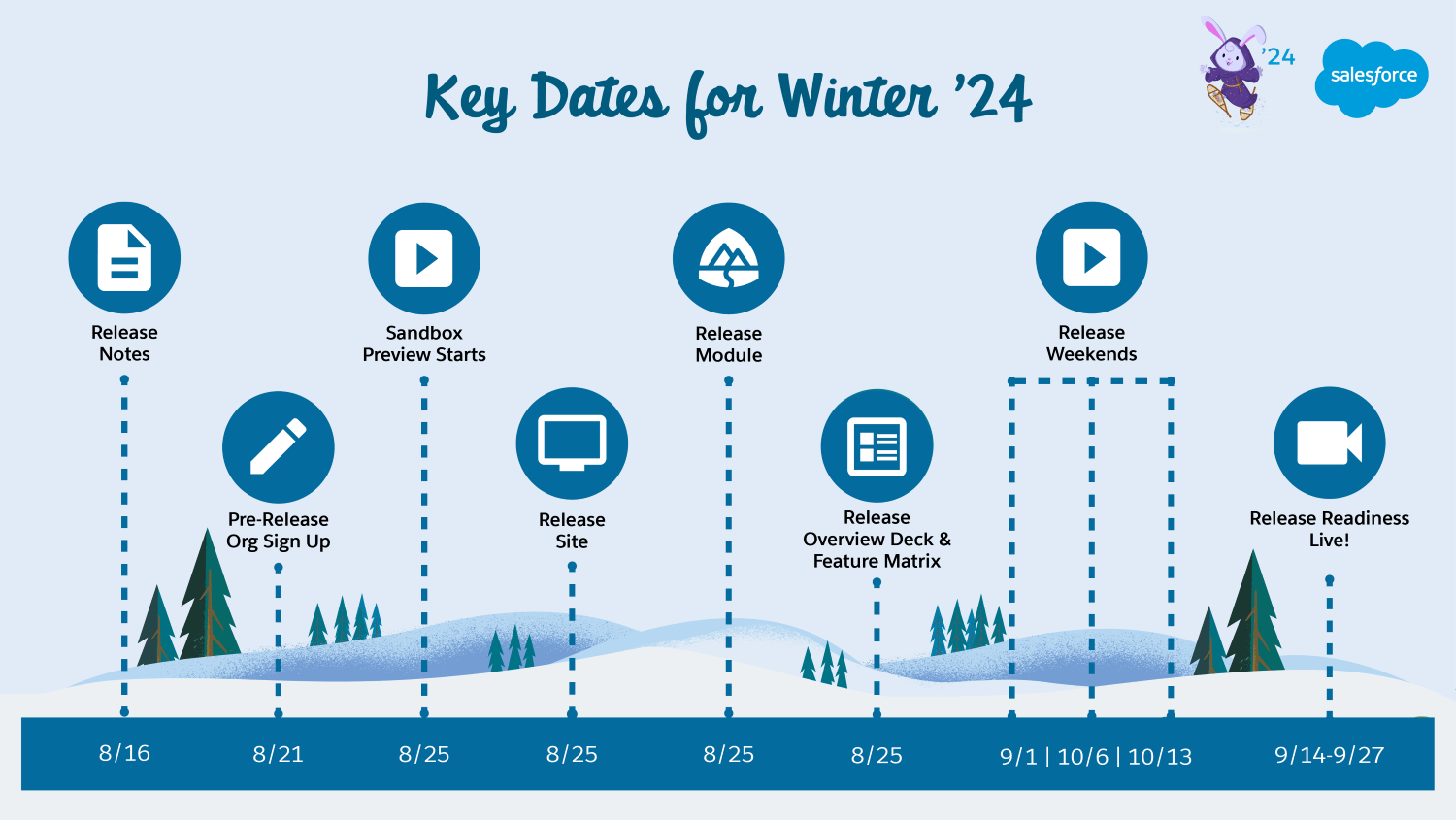 Source: Salesforce
For a detailed run-down of the Winter' '24 Release, check out the Release Notes. Get ready because Winter '24 Release will be live in just a couple of weeks!
TEAM UP WITH ASCEND
Ascend Technologies is a Salesforce consulting partner enabling business growth and innovation. As a Summit Salesforce Partner since 2009, we have completed 800+ successful projects and achieved a 4.9-star customer satisfaction rating.
Connect with us on LinkedIn, YouTube, Twitter, and Facebook. Looking for insight or assistance regarding your Salesforce platform? Schedule a consultation below!
Written by Brian Mamassian, Salesforce Consulting Advisor